Master of Business Administration - MBA
Our Methodology / Teaching Process
The curriculum is delivered with high standards of academic and activity blended inputs. This provides the students a perfect foundation for enhancing skills and employability. The transformation of an individual from ordinary to extraordinary is the focus at CMS IMS. Leadership qualities are identified and groomed for corporate adaptation. The students are encouraged to take on Entrepreneurship as a career through Business Plan presentations; simulation exercises and one to one interactions with leading businessmen.Regular Guest lectures by Industry experts, Participation in National and International Seminars and Workshops give an excellent exposure to the students on the wider perspective of Management education.
Specializations and Electives
Our MBA program offers a range of specialization options and elective courses, enabling students to tailor their education to align with their career goals and interests. Whether it's marketing, finance, human resources, operations, or entrepreneurship, students can choose the specialization that suits their aspirations and build expertise in their chosen field.
Case-Based Learning and Practical Projects
To enhance critical thinking and problem-solving skills, our MBA program incorporates case-based learning and practical projects. Students analyze real-life business cases, engage in group discussions, and develop solutions, thereby honing their decision-making abilities and preparing them for the challenges of the corporate world.
Industry Interaction and Guest Lectures
We believe in bridging the gap between academia and industry. As part of our MBA program, we organize regular industry interaction sessions and invite guest speakers from various domains to share their insights and experiences. This exposure helps students stay updated on industry trends, challenges, and best practices.
State-of-the-Art Infrastructure
CMS IMS provides a conducive learning environment with modern infrastructure, including well-equipped classrooms, a library with an extensive collection of books and research journals, computer labs, and access to online databases. These resources support students in their academic pursuits and research activities.
2 Year Full Time Programme Affilated to Bharathiar University and Approved by AICTE.
Our first-year curriculum provides the strong foundation for a rewarding corporate career.
The second-year curriculum with dual specialization helps you to define your future with your choice of Electives on offer.
Specializations:

Marketing
Human Resource
Finance
Logistics
Production
Systems
Healthcare
Entrepreneurship
Other Specializations offered by Bharathiar University
A bachelors' degree of minimum 3 or 4 Years after 10+2 examination, from a recognized board with a minimum aggregate of 50% and must have appeared any one of the MBA entrance exam( MAT/CMAT/TANCET,etc.)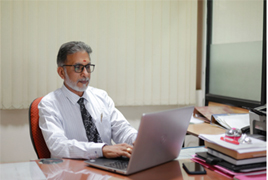 Prof. Dr. V. Ravikumar
M.Com, MBA., M.Phil., Ph.D. PRINCIPAL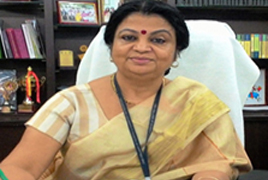 Dr. S. Sandhya Menon
M.Com., MBA., M.Phil., Ph.D.
Professor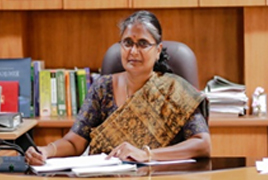 Dr. A. P. Muthulakshmi
M.Com., M.Phil., MBA., Ph.D. Professor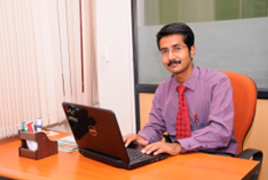 Prof. H. R. Vivek
BSc., MBA., UGC-NET Associate Professor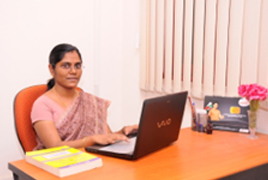 Dr. M. Annapoorni
MBA, M.Phil., Ph.D.
Associate Professor