Provisional reservation of seats
Online provisional Admission can be done via our college website www.cmsims.edu.in with the aid of Debit /Credit /Google Pay /Phonepe / Net Banking / Cash at College Office.
Obtaining the Application form and Prospectus
The Application Form and Prospectus can be obtained in person from the office of CMS Institute of Management Studies, Chinnavedampatti, Coimbatore – 641049.
Eligibility Criteria for Admission
A degree from a recognized University with at least 50% marks in the
aggregate (45% for candidates belonging to reserved categories)
A valid test score in any of the commonly recognized Management Admission Tests like MAT, CMAT, TANCET, etc. (Candidates without a valid test score can also apply. They would be allowed to participate in the admissions process but their final selection would be subject to their producing a valid test score in the Common Entrance Test (CET) conducted by the Association of Self-Financing Arts, Science & Management Colleges of Tamilnadu (ASFASMTN).
Candidates seeking admission to the MBA Programme are required to register online or can visit to the college and receive the application in person.
Admission is made purely on the basis of merit, subject to the rules of reservation of the Government of TamilNadu and Bharathiar University.
Admission is given on the clear mandate that those admitted will abide by all the rules (framed by the college or the university) that exist at the time of admission as well as those that may come into effect at a later date.
For Further details Contact : 9843044886 / cmsimscbe@gmail.com.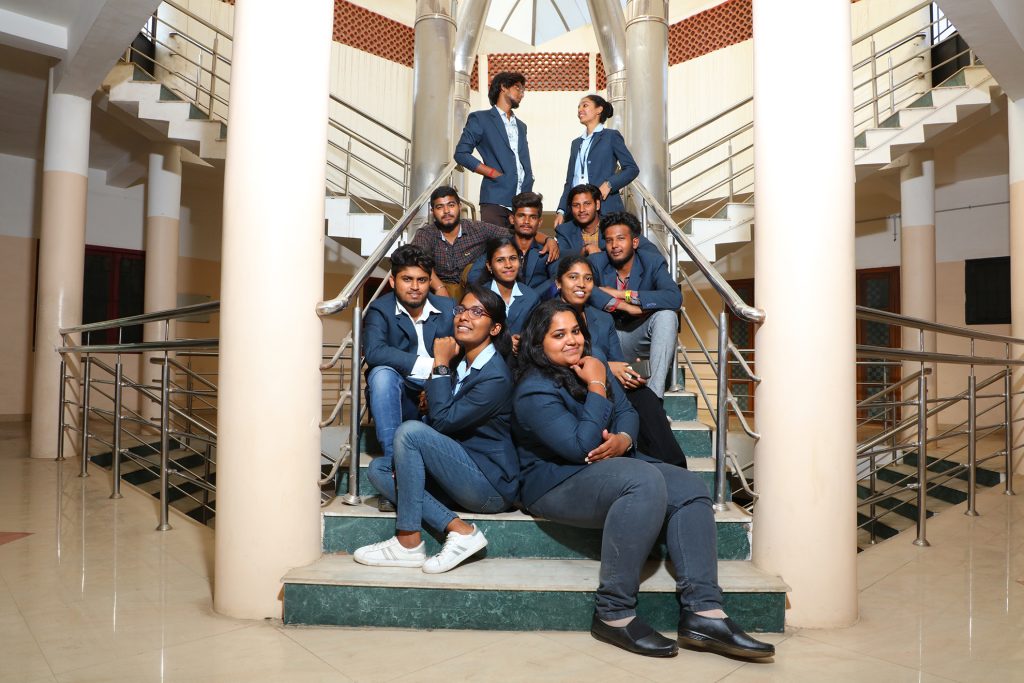 Original certificates / testimonials required for filing the application.
SSLC certificate
Plus One Certificate
Plus Two Certificate
Consolidated Certificate
Degree certificate or provisional certificate.
Copy of Community certificate.
Eligibility certificate (AIU) for Overseas if necessary.
Migration certificate for other State University .
Transfer certificate.
Conduct certificate from the Head of the Institution where the candidate studied last.
2 attested copies each of all the above certificates.
2 Copies of Aadhaar Card
2 Stamp-Size and 4 passport-size colour photographs.
Admissions will be considered to be complete only when the full fee for the academic year is paid (against an official receipt) and the name of the applicant appears on the relevant rolls.
Discontinuation of Course:
The college reserves the right to cancel the admission, if any information provided by the candidate at the time of admission is found to be false or if the qualification of the candidate is not approved by the university. The management reserves the absolute right to enforce or keep in abeyance all the above rules and regulations for such time as they may deem fit. These rules and regulations are subject to change from time to time.