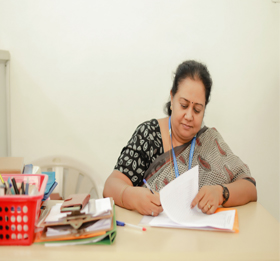 An enthusiastic Professor with 20+years of experience in handling MBA, subjects. She has completed her doctorate in Marketing and has presented several papers in national and international conference and seminars. She has specialized in marketing and has also published a book in Marketing Management. Her teaching interests include logistics and supply chain management, marketing management and corporate communication
Professor
Qualification : MBA MPhil Ph.D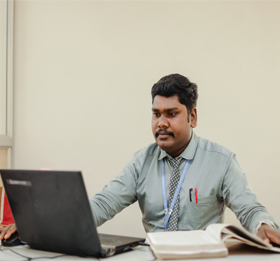 An energetic Professor with wide experience in teaching and research. He has Published many Papers in National and International Journals. H has attended many Conferences, Seminars and Faculty Development Programs to enrich his knowledge. In addition to that, he has completed Master of Tourism Management & Master of Science in Applied Psychology. He is Passion about Teaching, Research & Dissemination of Knowledge to the Student Community.
 Assistant Professor
Qualification : MBA., M.PHIL., PH.D.,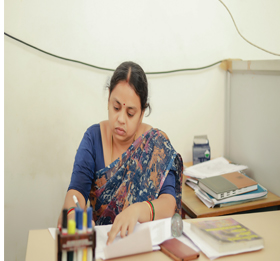 An enthusiastic Professor with 18 years of experience as an academician at various Institutes. She is recognized as a Research Supervisor in Management of Bharathiar University. She has been guiding six Ph.D. and one M.Phil. scholars. And published more than 10 papers in National and International Journals. Her expertise area in teaching is Finance and HR. Apart from teaching and research, she has involved as IQAC Coordinator and Admission coordinator for UG and PG courses and Core committee member for NAAC and NBA Accreditation.
 Associate Professor
Qualification : MFC, MBA, PhD.,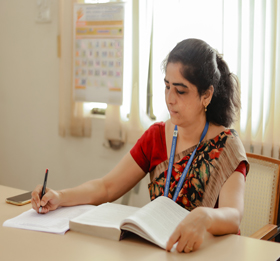 An energetic and efficient Professor with 22 of years' experience in Teaching and in Industry She has completed her doctorate in Human Resource and has published 17 papers in National and International conference. Presently guiding 6 Ph.D. and 1 M. Phil., Scholars. Her teaching interest includes Human Resource Management, Quantitative Techniques and Operations Management and passionate towards research. She is a certified Trainer for Entrepreneurship by ICTACT and certified auditor for ISO by TUV Reihland.
 Associate Professor
Qualification : MBA., M.PHIL., PGDCA., PGDHRM., PH.D.,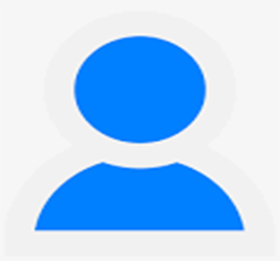 Dr. N. Krishna Dass has 22  years of experience in the field of Library and Information Science and has been instrumental in establishing  digital library and facilitating research oriented activities. He possesses a sound knowledge in use of technology in library science and motivates and helps students in acquiring needed information through online sources. He has published research articles in two international journals and more than 10 national journals. Presently, he guides four Ph.D scholars in his area of specialization.
Qualification : M.A., Mlis, MPhil, Ph.D