Department of Social Work
The Department of Social Work was started in the year 2002. We offer two years Postgraduate course and M.Phil (Part-time & Fulltime) research programme. The  following specializations are offered:
Human Resource Management
Medical & Psychiatry
Community Development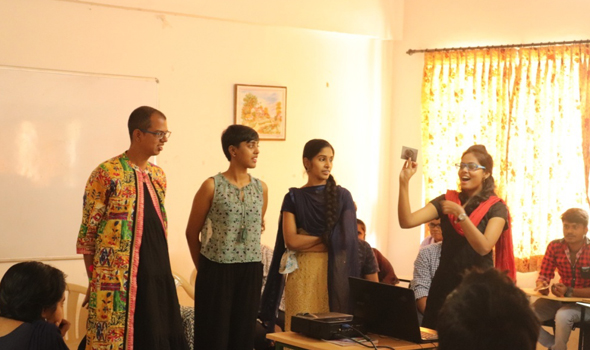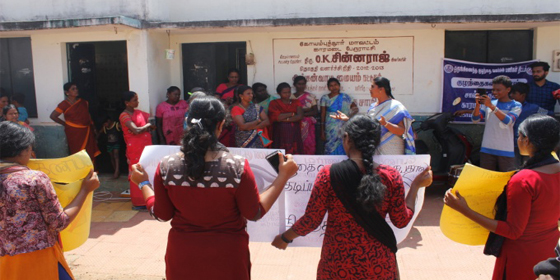 MSW (Master of Social Work)
Eligibility:  A pass in any Degree.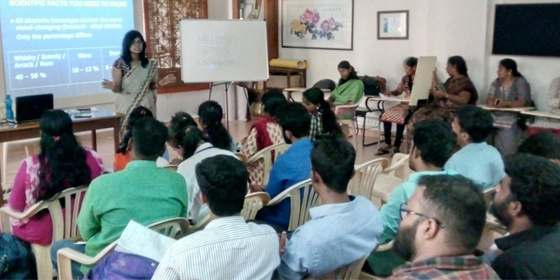 M. Phil. Social Work
Eligibility:  As prescribed by the Bharathiar University and candidates are advised to refer to the university website. Application form and Prospectus can be obtained from the University.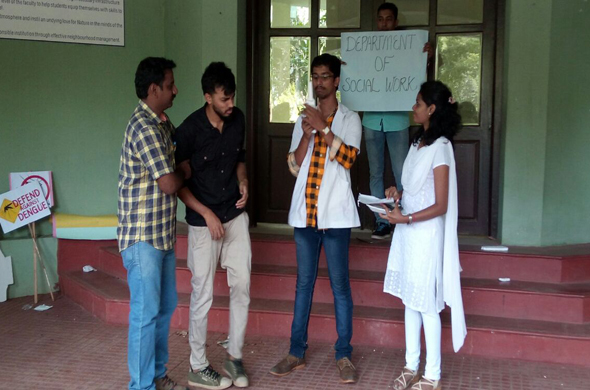 Curriculum
Modular Course – Advanced Certificate Course in Family and Child Development.
Extra Disciplinary Course
Indian Society and Human Dynamics
MOU
Contour Life Skills,Chennai
Ekam Foundation, Chennai
 Vidiyal Trust, Coimbatore
Unique Features
Social Lab
Rural /Tribal Camp
Industrial Visit
Swayam
Swachh Bharat
Extension Activities
Infrastructure
Well furnished smart class rooms
Computer Lab
Career Opportunities
| Governmental Sector | Non-Governmental Sector | Industry |
| --- | --- | --- |
| Assistant Professor/Professor | Consultant | Manager – HR |
| Director | Probation Officer | Manager – Personnel |
| Research Officer/Researcher | Psychiatric Social Worker | Manager – Welfare |
| Welfare/Development Officer (like Child/Youth/Women/Labour etc.) | School Social Worker | Executive Trainee |
| Community Development Officer | Sociologist | |
| Officer | | Labor Welfare Officer |
| Jail Probationary/Welfare Officer | Vocational Rehabilitation | Personnel Officer |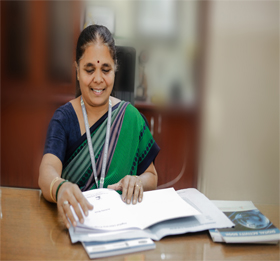 Mrs.M.SREESUJATHA
Department : SOCIAL WORK
Qualification : MA(SW), M.Phil.
Head of the Department
The Head, Department of Social Work Mrs.M.Sreesujathaa is a vibrant personality, creating zeal among the students in exploring the latent talents both in academics and co-curricular activities. She has put in a valuable 20 years of dedicated service to uplift the department in a colorful manner. She had lit the lamp to inculcate social work values and the significance of this profession. In addition, she has produced 30 M.Phil scholars and published multidimensional papers in both national and international conferences. She is a proactive person in handling challenges and a team leader with compatability and high interpersonal skills.
email          : suja_madhav@yahoo.com
Contact no.: 9994593250
Experience : 20 years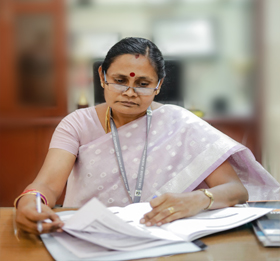 Ms.A.JAYAPADMA
Department :  SOCIAL WORK
Qualification : MA (SW), M.Phil, PGDPM&IR, NET
email : nivehari@gmail.com
Contact no.: 9894224282
Experience : 17 years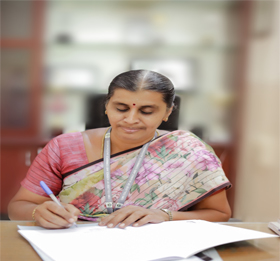 Ms.R.KUMUDHA
Department :  SOCIAL WORK
Qualification : MA (SW), M.Phil, PGDPM&IR, NET
email : kumudhasrinivasan07@gmail.com
Contact no.: 9994649670
Experience : 15 years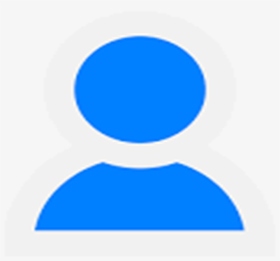 Mrs.ANUPAMA HARIDAS
Department :  SOCIAL WORK
Qualification : MSW, M.Phil, NET
email : anupamaharidas@gmail.com
Contact no.: 8547337511
Experience : 7 years
Gender Equality
Human Values
Professional Ethics
Skill Development
Health
UN Days
Education
Culture
Child Rights
Disability
Substance Abuse
Swachh Bharat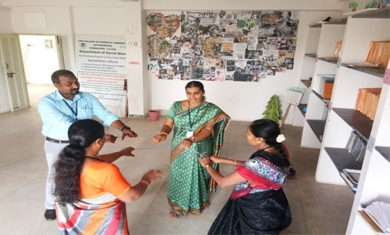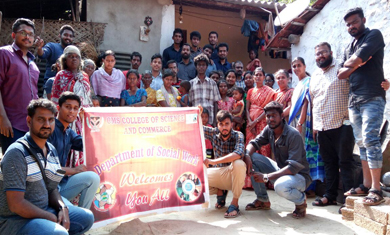 Tribal visit -Thirumoorthi Hills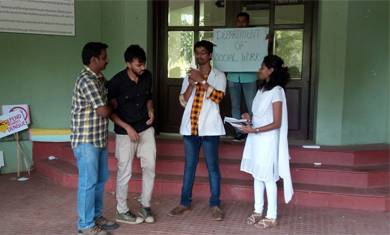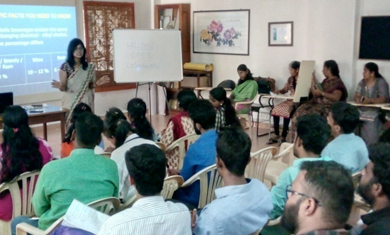 Industrial visit to TTK Hospital , Chennai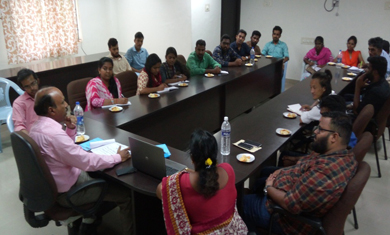 Overseas Employement Office , Chennai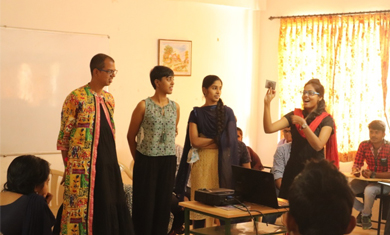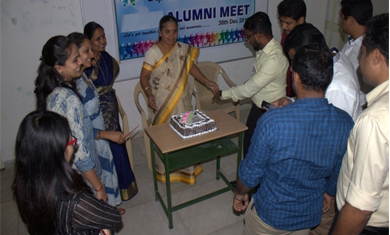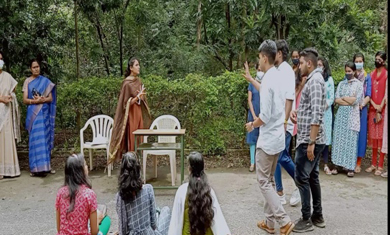 Awareness Programme on Substance abuse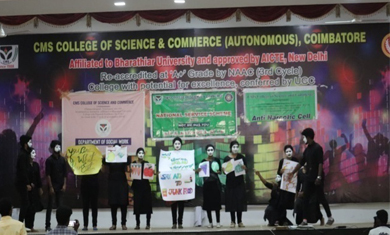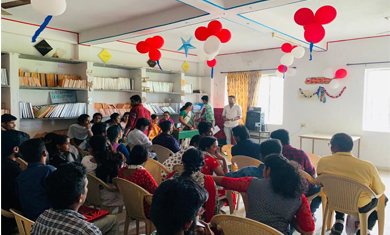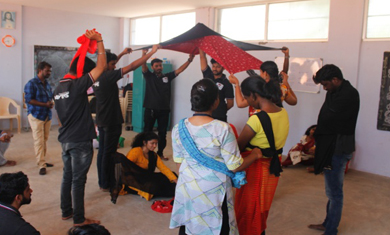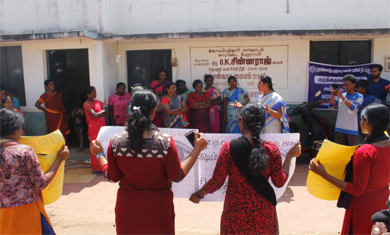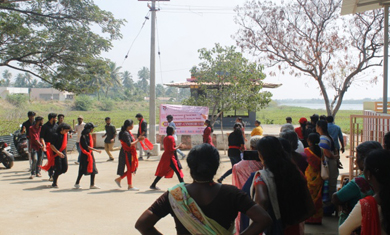 Name
Designation
Company Name& Location
Smitha P
Psychiatric counselor
VRC Hospital and Rehabilitation, Vettam, Malappuram district, Kerala
Nissi Susan Varghese
Customer Executive
South Indian Bank
Coimbatore
Jithin Sebastian
Psychiatric Social Worker
Naveen De-addiction and Rehabilitation Centre
Coimbaotre
Martin K. Paul
Counsellor
Coimbatore Cancer Foundation
PSG Hospitals
Coimbaotre

Anoop Sathyan
2004-2006 HR Manager AB Mauri India Pvt Ltd Cochin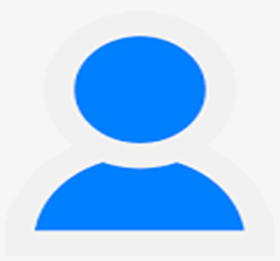 Tintu Paulose
2006- 2008 HR Lead in Menard - Vibro Middle East, UAE

John Calvin Debbarma
2007-2009 Deputy Director in the Department of Social Welfare,Tripura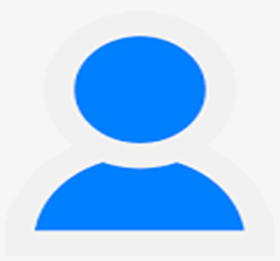 Subin Thomas
2011-2013 Developmental service Worker, Community Living Cambridge, Canada

Jobith Johnai
2011-2013 Director Beyond Meds Thirusshur

Sudhakar
2015-2017 HR Executive Jay Jay Mills India Pvt Ltd Tiruppur

Shijin V Raju
2016-2018 Administrative Executive Muthoot Medical Centre Patthanamthitta