Catering Science And Hotel Management
The department was established in the year 1995.It offers a 3 year B.Sc. programme in Hotel Management and Catering Science.
The curriculum is designed to meet the industry requirements vis-à-vis the skill and knowledge components. Value addition is given in the form of soft skill programme, First aid certification, event organization, food sales, demos and workshops, national and international industry visits . One semester is dedicated exclusively to Industrial exposure training to facilitate their smooth transition, from students to employees, without any difficulties and also we offered free international internship at qatar
The Department is equipped with four labs to impart practical training in all the four core areas of the Hotel operation Viz. Food Production, Food and Beverage Service, Front office operation and Housekeeping. The computer labs of the Computer science department are used for providing computer skills to the students. Communication training is provided through the English language labs.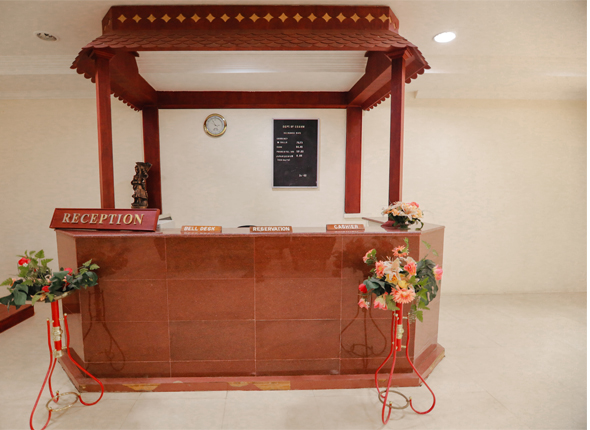 B.Sc.Catering science and hotel management
Eligibility: Candidate for admission to the first year of the UG degree course shall be required to have passed the higher secondary examination (Academic or Vocational) conducted by the Govt. of Tamil Nadu or other examinations accepted as equivalent there to by the Syndicate, subject to such other conditions as may be prescribed therefor. As per Bharathair University norms.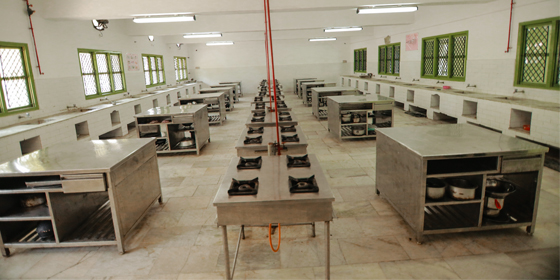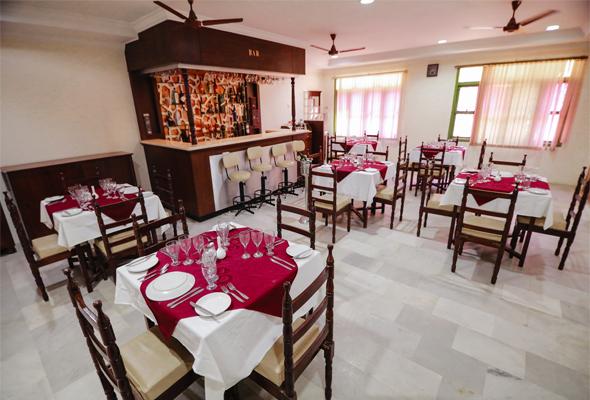 Curriculum
Modular Course
The student must undergo compulsorily a Certificate course offered by the department and the student is eligible to get 2 extra credits for each module. This Certificate course consists of module 1 and 2. Module 1 consists of 2 papers and Module 2 consists of 3 papers. Total credits of the modular course are 10. After the successful completion of the Module I and II, students are eligible to get a Certificate Course in Transport catering and Fast Food Operations
Value Added Program
HACCP – LEVEL 2 CERTIFICATION ( HAZARD ANALYSIS CRITICAL CONTROL POINT)
| Year | Odd semester | Even semester |
| --- | --- | --- |
| I | | Modular-Module I Course-I Foundations of Transport Catering and Fast Food Operations |
| II | Modular-Module I Course-II: Flight catering | Modular-Module II Course-I Railway and Surface Catering Operations |
| III | Modular-Module II Courser-II- Cruise Catering Operations | Modular-Module II Courser-III Fast Food Catering Operations |
Inter -Disciplinary Course
An Inter Disciplinary course is offered from 2017-2020 batch onwards , in collaboration with the department of Business Administration, titled "Hospitality Services Marketing". This is a compulsory course for the students of BBA, BBA (CA) and Hotel management students, in their fourth semester and will be eligible for 2 additional credits on passing the ESE in this course. This course is offered under the self study mode. The maximum mark for this course is 50, which shall comprise of 25marks for ESE and 25 marks for CIA. The CIA component shall be model exam -15 marks and overall performance -10 marks.
The following parameters are considered throughout study period.
Regularity of Attendance
Active participation in classes/Camps/Games (College/District//University)
Exemplary awards/certificates/prizes
Other Social Components (Blood Camp, Fine Arts etc)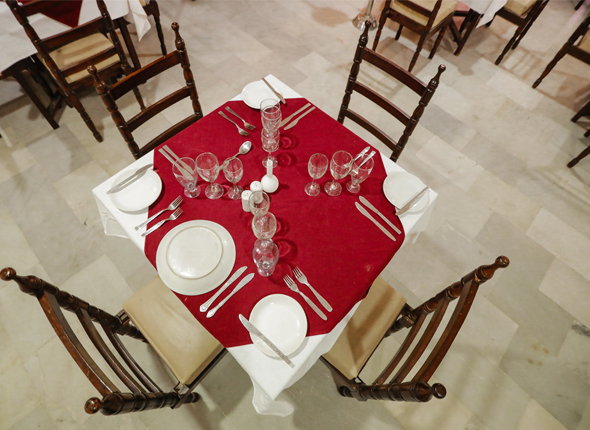 Department have well equipped laboratories for production, food and beverage service, front office and hose keeping.
Uniforms for all practical classes to develop the grooming standards of the students.
Experienced faculties with good culinary knowledge .
Free international trip to Qatar for students with stipend.
National and international IV.
Assured abroad placements
Well connected with various star hotels for gauranteed placements.
Active members of the skal international the foram connecting all the star hotel General managers.
Out bon programs conducting at various star hotels.
Offering part time jobs at hotels do develop their skills.
To develop student entrauprenurships web also conducted the food carnivals and food stalls during their accedemics.
Soft skill and persnolity development classes been organized to mould the students for the better prospective.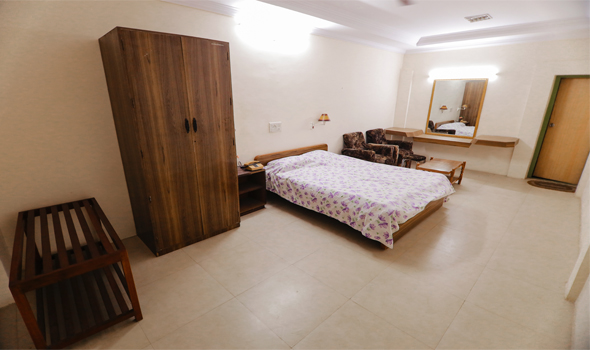 Infrastructure
Well equipped labs with modern equipments for front office, food production, food and beverage service, house keeping management to develope the practical knowledge of the students.
Government Jobs: Airways , Railways, Government sectors and armed forces.
Star hotels –oberoi grops of hotels, taj group of hotels, radission ,
Hilton, mariot, le- merdian , ITC group of hotels,Hayaat, ritscalton, crown plaza,
Park groups of hotels, planet Hollywood, residensy,
Cruise – Aida, cruise carnival, Costa, Thomson, Royal carribean, msc.
Aviation–
Event managers — formal and informal functions, banquet parties,
Food safety officers in hotels and various food processing industry.
R&D chef—recipe research and developers in various food processing unit.
Entrepreneur— own business in food industry, online chefs , conducting
cookery classes and event management.
Facility manager in MNC's — taking care of all hospitality needs at various MNC'S.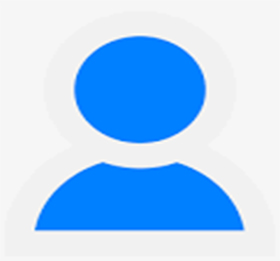 MR.STEVE DEEPAK.A
Department : CATERING SCIENCE
Qualification :M.Sc.,
Head of the Department
He has over 19 years of teaching and culinary experience He is specialised in food production , bakery and confectionary and expertise in vegetable carving, ice carving, butter carving expertise in organising various workshops, carnivals, events and he has successfully organised the free international internship , he also the member of SKAL international foram he is a member of UG Board Panel of various universities and autonomous institutions for setting question papers and framing their syllabus. He is taking care of national and international placements for his department students.
email           : stevedeepak@gmail.com
Contact no.: 9442018964
Experience : 19 years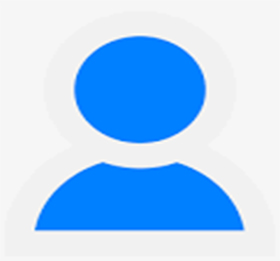 Mr.K.L.GOWRI SHANKAR
Department : CATERING SCIENCE
Qualification :  MTM., MBA., M.Phil.,
email : klgowrishankar73@gmail.com
Contact no.: 9443731967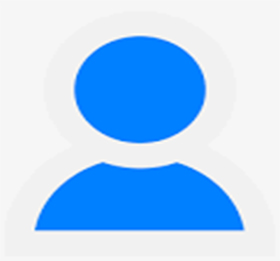 Mr.B.PRADEEP KUMAR
Department : CATERING SCIENCE
Qualification : B.Sc.,
Contact no.: 6238014258
List of activities conducted every year
World chef's day celebratrion conducted every year
World tourism day celebrated every year.
Workshop on international cusine
Workshop on carving
Workshop on bar tending
Workshop on tandoor
Workshop on flower arrangement
Industrial visits for students both national and international.
As a part extension activities conducted vaccination drive,
Food carnivals and food stalls.
Cookery competions
Guest Lectures
Seminars/webinar
Faculty Development Programme
Hands-on Training
Career Guidance Programs
Inter-Disciplinary Programs
Quiz
Food Exhibitions
Department of Hotel Management
| NAME | DESIGNATION | COMPANY NAME & LOCATION |
| --- | --- | --- |
| SANAY.K.P | VICE CHAIRMAN | ROYAL GROUP OF HOTELS |
| AJITH.K.C | SENIOR MANAGER | IPPB |
| SREEJITH M NAIR | SOUS CHEF | FAIRMOUNT CHAUTEU LAKE LOUISE, CANADA |
| DHANYESH | REST.MANAGER | GODAVARI LLC, USA |
| MANU MANIKANDAN | F&B MANAGER | THE RITZ CARLTON, US |
| SREEJISH | FINANCE HEAD | SKYCOMFORT INTERNATIONAL |
| TOM THOMAS | PROPRITER | ACRADIA HOTELS |
| BALA KUMARAN | EX. DIET CHEF | SUNSHINE COAST UNIVERSITY HOSPITAL, AUSTRALIA |
| DHULASI RAM | PLACEMENT OFFICER | SHAKTHI ENGINEERING |
| AMIT KUMAR | SOUS CHEF | SAROVA HOTELS&RESORTS, DELHI |