Electronics And Communication Department
The Department of Electronics and Communication Engineering was started in the year 2009. The department has dedicated and experienced teaching and non-teaching staff. To facilitate students acquiring theoretical knowledge as well as practical skills needed for meeting the challenges in the field of Electronics and Communication Engineering. To achieve excellence not only in teaching-learning processes but also in adopting innovative techniques required to improve product quality in Electronics and Telecom Industries.
To Endeavour for constant up gradation of technical expertise for producing competent professionals to cater to the needs of the society and to meet the global challenges The department has separate laboratories with state-of-art equipments. The laboratories such as Optical & Microwave lab, Digital Signal Processing, VLSI lab Electronic circuits lab, Microprocessor & Microcontroller lab, Digital lab, linear integrated circuits lab, Electronic system Design lab, Circuits & devices lab, Communication Systems lab etc… Besides regular classes and lab sessions, the Electronics and Communication Association conducts seminars on emerging technologies regularly thereby ensuring that the students are "Industry Ready".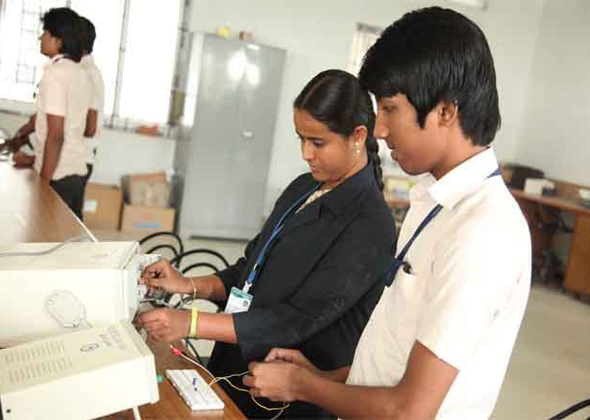 Courses
Under Graduate : B.E. – ECE(Electronics and Communication Engineering
Post Graduate : M.E. – ES (Embedded System Technologies )
VISION
To produce globally competitive and socially sensitized engineering graduates and to bring out quality research in the frontier areas of Electronics & Communication Engineering.
MISSION
To imparting quality education with professional ethics to Electronics & Communication Engineering students to overcome challenges in professional career and providing creative learning environment to the students for excellence in technical education.
Program Educational Objectives (PEOs)
Graduates will adapt to the changes emerging in science and technology.
Graduates will apply their knowledge and skills to the problems in engineering and technology and contribute to the society at large.
Program Outcomes
Engineering knowledge: Apply the knowledge of mathematics, science, engineering fundamentals, and an engineering specialization to the solution of complex engineering problems.
Problem analysis: Identify, formulate, review research literature, and analyze complex engineering problems reaching substantiated conclusions using first principles of mathematics, natural sciences, and engineering sciences.
Design/development of solutions: Design solutions for complex engineering problems and design system components or processes that meet the specified needs with appropriate consideration for the public health and safety, and the cultural, societal, and environmental considerations.
Conduct investigations of complex problems: Use research-based knowledge and research methods including design of experiments, analysis and interpretation of data, and synthesis of the information to provide valid conclusions.
Modern tool usage: Create, select, and apply appropriate techniques, resources, and modern engineering and IT tools including prediction and modeling to complex engineering activities with an understanding of the limitations.
The engineer and society: Apply reasoning informed by the contextual knowledge to assess societal, health, safety, legal and cultural issues and the consequent responsibilities relevant to the professional engineering practice.
Environment and sustainability: Understand the impact of the professional engineering solutions in societal and environmental contexts, and demonstrate the knowledge of, and need for sustainable development.
M.E.(Embedded System Technologies )
The post graduate program conducted by Department of Electronics and Communication bridges the Academia with Industrial implementation of the product in Real time. The Embedded Systems Technology (EST) is a new era enabling the optimized design and verification of complex super-systems. EST simulation technologies and optimization methodologies are targeted at industries such as transport, communications and the military real-time embedded control super-systems.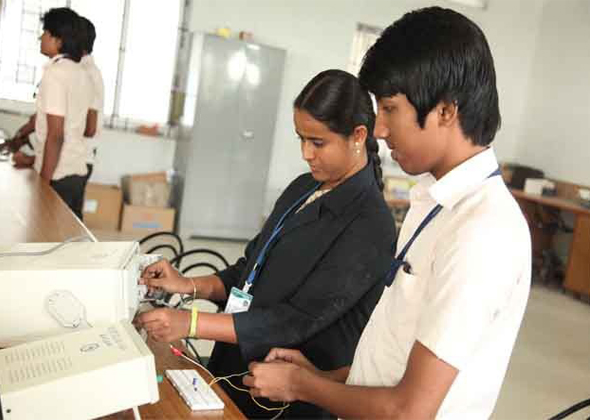 DSP LAB
The Digital Signal Processing Lab comprises of test and measurement equipment for doing advanced research and development work in digital signal processing field. The Lab is equipped with complete set of Hardware and Software to perform DSP experiments. This Lab introduces students to DSP design and analysis techniques that are core knowledge for DSP engineers, and which serve as solid grounding for advanced level work in DSP. This lab aims at supporting these teaching and research activities in the area of DSP which are either currently being.
Communication Laboratory
Main objective of this lab is to learn the fundamental analog and digital communication techniques. Along with the concepts of all types of modulation & demodulation, transmitter and receiver parameters can be studied. Since every radio communication system use antennas, it is necessary to measure their parameters. This measurement system is composed by a several antennas, advanced antenna trainer system, fastening support and different antennas.
Electronics Lab
An understanding of the behavior of the analog system is the best preparation for an understanding of the corresponding digital-domain behavior also. Students can explore the theoretical concepts of basic electronics in a laboratory environment and they learn concepts through practical hands-on experiments. Students can get knowledge on various levels of electronics engineering practices covering from International System of Units, engineering notation and prefixes, definitions of current to transistor amplifier, FET amplifier and feedback amplifiers. These are fundamental for any practical electronic equipment, and in addition, each of these has a counterpart in the digital signal processing world. As with Electronics circuits- I, in Circuits –II and Simulation lab, students will emphasize the use of SPICE along with hands-on experimentation to gain an intuitive understanding of the electronics involved. The students are encouraged in each experiment to simulate the lab using SPICE, to hand work a simplified analysis, and to compare these with the observed experimental behavior.
Optical Lab
Fiber Optics has revolutionized the way the world communicates today. Optical fiber based communications systems are working today in the Telecom, Railways, Defence, Industrial Automation and Medical industries or sectors. Fibre optic training has, therefore, assumed great importance in this scenario of widespread usage of fibre optic technology. Potential entrants into this technological field have to be well versed and equipped to work with large-scale, real world, fiber optic systems. The state of the art optical fiber lab consists of Industry standard optical fiber benches for doing advanced research and development work in the area of optical fiber communication. The Lab is well equipped to perform research works. The lab is designed to provide comprehensive training to students and all levels of scientific and technical personnel on fibre optic devices and digital communication systems.
Microprocessor Lab
Microprocessor laboratory is equipped with microprocessor kits and interfacing devices. The experiments are designed according to anna university syllabus and hence students will be able to develop 8085, 8086 and 8051 programs. This lab helps to design microprocessors/microcontroller based embedded system to solve a electronic/software problem like temperature controller, Traffic light Simulation, Simple Robot or a simple game toy interfaced with PC.
Microwave Lab
Microwave Lab is equipped with X-band test benches with Klystron power supply & Gunn power supply, J band test bench with klystron power supply and Microwave Power Meters. Microwave test benches are used to perform the experiments like Reflex Klystron Mode characteristics, Gunn Diode Characteristics, VSWR measurement, Frequency and Wave Length Measurement, Attenuation measurement, Power measurement, Impedance measurement, S matrix Characterization of Microwave passive components, Radiation Pattern of Antennas and Antenna Gain Measurement
VLSI Lab
The VLSI Lab consists of Industry standard design and implementation tools for doing advanced research and development work in the area of Integrated Circuits. The Lab is well equipped to perform research works. This Lab introduces students to VLSI design and analysis techniques that are nucleus acquaintance for Electronics engineers, and which serve as firm foundation for cutting edge technology in circuit design.
Iinear Integrated Circuits
Integrated Circuits Lab involves the concepts of both digital logic circuits and linear integrated circuits. The Lab is well equipped with both hardware and software facilities required for the students to perform necessary experiments .The facilities include Trainer Kits, Cathode Ray Oscilloscope, Signal Generators, IC Tester, Power supplies, Multimeters, and PC's with XILINX and PSPICE Software. This laboratory is well suited for the students to design, build and test their own circuits to acquire deep practical knowledge.
Network Lab
Network Laboratory motivates the students to study and analyze the conceptual and behavioral aspects of wired and wireless networks. Network lab also motivates the students to learn layer by layer analysis and design of high speed network for wired and wireless applications.
CNC/CAM Lab
CNC Lathe with SINUMERIK 802D Control System, CNC Slant Bed Lathe Machine with FANUC Software, CNC Bench Milling Machine with FANUC Software.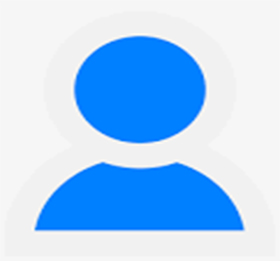 Dr.P.MUKILAN
Qualification : M.E., Ph.D.