Computer Science & Engineering
About the Department
The Department of Computer Science and Engineering has been continuously making progress in teaching and R & D activities. Post Graduate programme M.E. – Computer Science and Engineering was introduced in the year 2014.
To achieve excellence not only in teaching-learning processes but also in adopting innovative techniques required to improve product quality in Electronics and Telecom Industries.
The students of the Department have brought out quite number of innovative projects such as GPS in Traffic Management, Smart Cards, etc. The software team of the Department has made laudable contribution by developing software for campus management, attendance help line and on-line test. Many of the students are well placed in leading software companies such as TCS, CTS, Infosys, IBM, Polaris etc.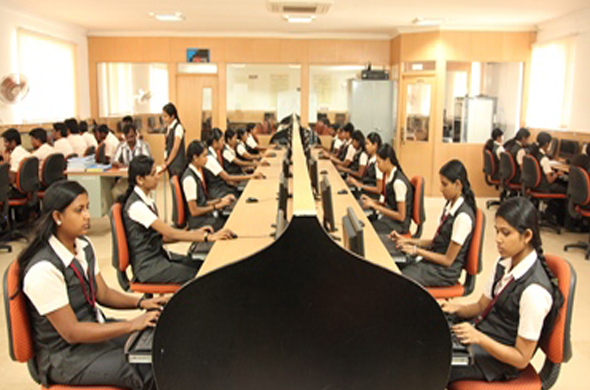 Mission
To promote all-round growth of an individual by creating futuristic environment that fosters critical thinking,dynamism and innovation to transform them into globally competitive professionals.
To establish a continuous Industry Institute Interaction to make students ready for the industrial environment.
To enhance talents of the students in the field of Software and Service industries, in not only getting employment, but also in establishing the industries.
To create center of Excellence by establishing the Incubation Centers to meet global research Challenges.
Imparting education that encourages rapport building with other professionals to cater the needs of the society.
Vision
To achieve academic excellence in Computer science engineering by imparting indepth knowledge to the students,facilitating research activities and to produce comprehensive knowledge seekers and human individuals,capable of building a strong and developed nation.
Program Specific Outcome
1. Analyze and develop solutions using vast data and software tools.
2. Apply designs and innovate new principles in developing quality software for scientific and business applications.
Programme Educational Objectives
1. Graduates will adapt to the changes emerging in science and technology.
2. Graduates will apply their knowledge and skills to the problems in engineering and technology and contribute to the society at larger.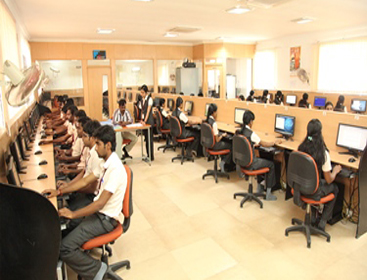 Under Graduate : B.E. – CSE
Post Graduate : M.E. – CSE
Under Graduate : B.E. – CSE
Post Graduate : M.E. – CSE
M.E – ComputerScience & Engineering
Founded in 2014, with the motto to lead in Computer Science research and education that has real world impact, the Department of Computer Science & Engineering is a center for research and education at the postgraduate level. Strong research groups exist in areas of Robotics, Networking, Grid Computing, Data Mining & Warehousing, Image processing, Compiler design and many more. The department has experienced significant growth over the last few years with eminent staff members.
We will establish nationally and internationally recognized research and actively engage our students to provide broad educational and research experience.
We will help our students to develop the skills, solve the complex technological problems of modern society and also provide a framework for promoting collaborative and multidisciplinary activities.
Graduating students are qualified to meet the challenges of the fast growing field of computer science and information technology market.